Be our guest in Diamantina housing well, comfortably and discovering the real treasure of the Real Road: Pousada do Garimpo.
Pousada do Garimpo
Next to the historical site, it's located in a safe place and offers a wonderful view. Pousada do Garimpo has been indicated by the worthy
Guia Brasil – 4 Rodas
, as the main housing in Diamantina.
It has a great structure where modern operation conception and trained staff are linked working in the need to welcome each guest with special attention.
Be astonished with the fine and charming ambient decoration and delighted by our given services.
Be our guest and feel at home: only here you can find the best option!
We also care about your leisure. Trained guides can teach you how to enjoy the surrounding wonders. You can go trekking, horseback riding, go on a jeep ride, go to "garimpos", archeological sites, waterfalls, caves; watch serenades or Vesperatas besides enjoying the best of Diamantina's nightlife.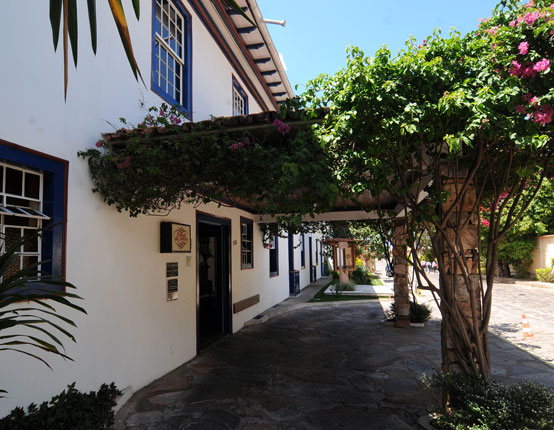 Do you wanna know more about packages and events?
Leisure Spaces
Swimming pool with a cascade deck bar and steam sauna.
Cards and billiard game room
Living room with a 42'plasma TV
Plain souvenir store
Two computers internet room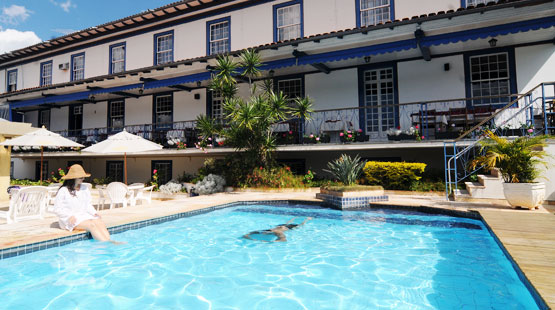 Social Places
Reception totally automated to bookings, check-in / check-out, accommodations services and 24 hours reception desk control.
Comfortable living room made up of many different ambients with refined decoration and internet wireless.
Notable and functional "Xícara da Silva" lobby-bar joining the veranda's view and the restaurant.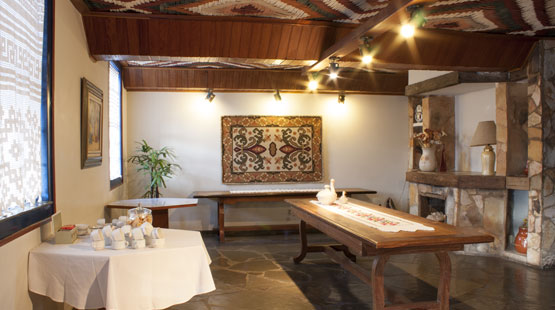 Restaurant: O Garimpeiro
At Pousada do Garimpo, you can find the most categorized restaurant in town!
It is open to the public and its chef Vandeca is a reference of the "mineira" cuisine.